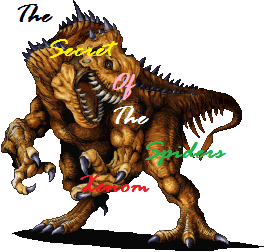 The Secret Of The Spiders : Xenom v1.0
The second game on internet by "Hussain I Creations & Co".
Defeat the baddie spiders on your way . Travel through Forest,Beach,and more.The first map "The Inn" , meet many new characters and know what to do and how to play.
Conquest the great "Necronomancer"in the mansion.Do the second mission of
Kolabangra (which is coming soon) thought you by Mr.Necronomanceran.Meet ghostly creatures and two boss battle , meet the Werewolf created by Necronomancer and meet Hydronomancer,Conmanmancer,Flameonmancer,Waterdianmancer,Deathicemancer and more.
Awesome graphics and 2.5D excellent game
The game of interest made by "Hussain Masooma Bandokwala".
Wait for the new version till November 2015 for the new Chapter in "The Secret Of The Spiders : Xenom"
Meet the heros Eric Davidson,Jojo Foxilite Macfor,Hadleson and more.
Buy the full version now:http://hussain-i-creations-co.itch.io/the-secret-o...
Skills

Level up!.Great new skills ,weapons,swords,axes,sheilds,armors,helmets,etc
Important
Controls
arrow keys to move
enter for entering or proceeding in patterns
Esc for pause/checking you hero intake and clothes
mouse in battiles,etc.
If an error occurs like"busy" restart your game 1-2 times to play it and then the error will not occur.